About Hush Money
We are Family
Hush Money Bikes is a bike shop for bike lovers that was founded in 2020 by Nathan Baker, Chris Caldwell, and Ted Houser. Hush Money Bikes exists to build community through personalized bicycle sales and service.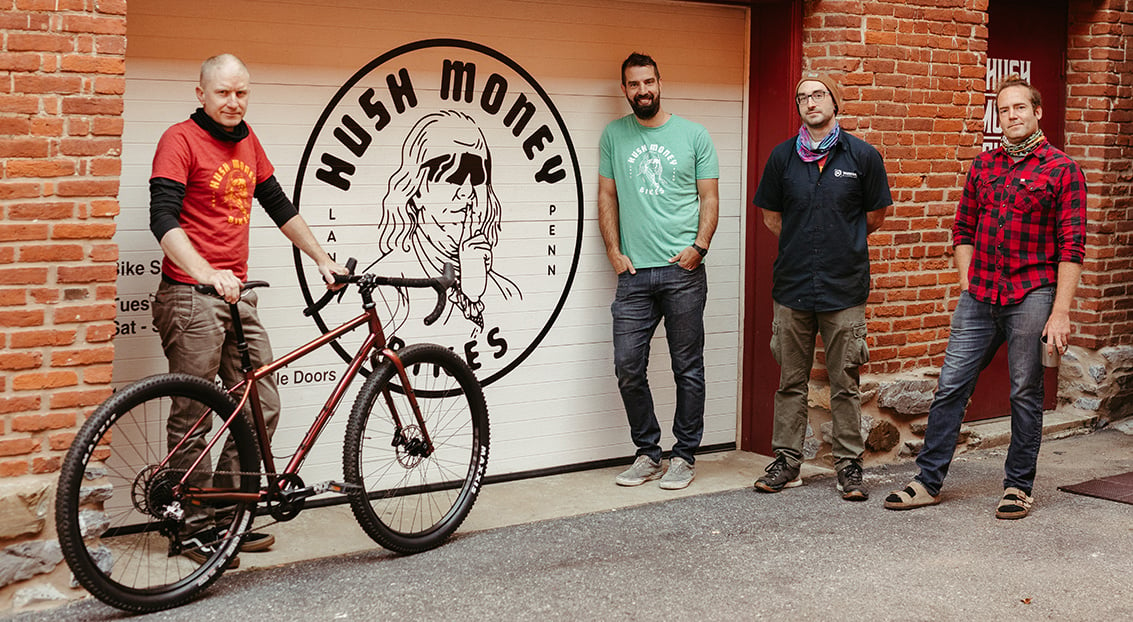 Pictured left to right: Ted Houser (partner), Chris Caldwell (partner), Mike Burns (mechanic), Nathan Baker (partner).
What's the connection between Hush Money Bikes and Endo Cafe?
Hush Money Bikes leases space from Endo Cafe. Together, the two bicycle-centric businesses have created a destination venue for cyclists.