About Hush Money
We are Family
Hush Money Bikes is a bike shop for bike lovers that was founded in 2020 by Nathan Baker, Chris Caldwell, and Ted Houser. Hush Money Bikes exists to build community through personalized bicycle sales and service.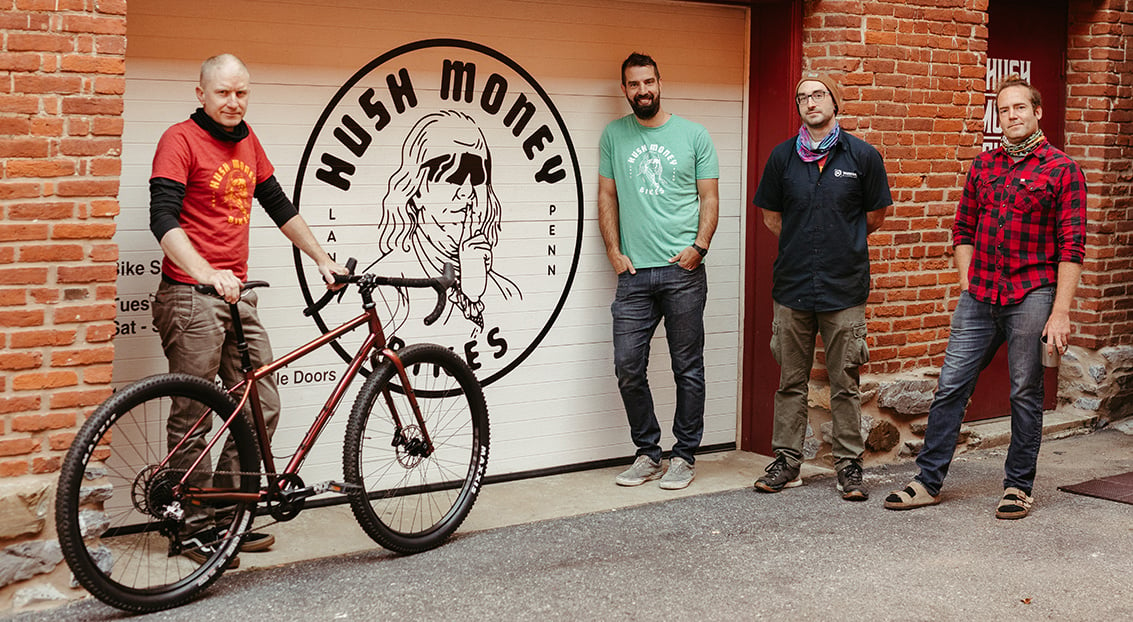 Pictured left to right: Ted Houser (partner), Chris Caldwell (partner), Mike Burns (mechanic), Nathan Baker (partner).
What's the connection between Hush Money Bikes and Endo Cafe?
Hush Money Bikes leases space from Endo Cafe. Together, the two bicycle-centric businesses have created a destination venue for cyclists.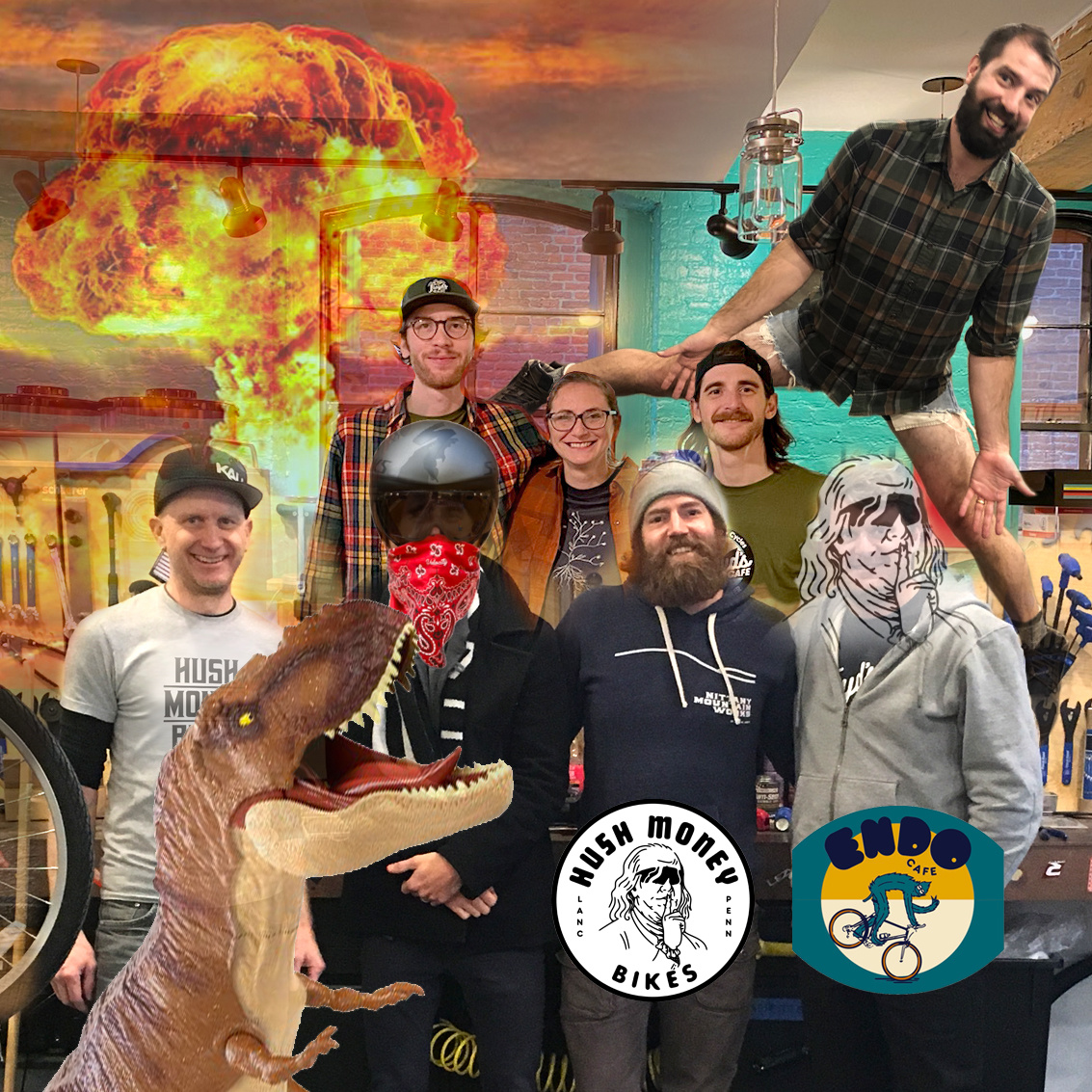 What else is Hush Money Bikes doing to build community?
With the Hush Fund, Hush Money Bikes pledges 1% of all bicycle sales to make cycling fun and accessible for everyone. By making a purchase from Hush Money, you can pay it forward to strengthen our local cycling community.
Why did Hush Money start a bike shop during a pandemic?
The new norms of social distancing compromised public transit during the pandemic, leaving cycling as one of the safest ways to travel in Lancaster. But when the pandemic hit, all the bike shops in Lancaster closed. Hush Money Bikes saw a need and began servicing bikes to support the essential life-giving benefits of cycling as a form of transportation and exercise.