About Hush Money
Lancaster's Locally-Owned Bike Shop
Hush Money Bikes is a destination bike shop in Lancaster, PA that was founded in 2020 by Nathan Baker, Chris Caldwell, and Ted Houser. Hush Money Bikes builds community through personalized bicycle sales and service.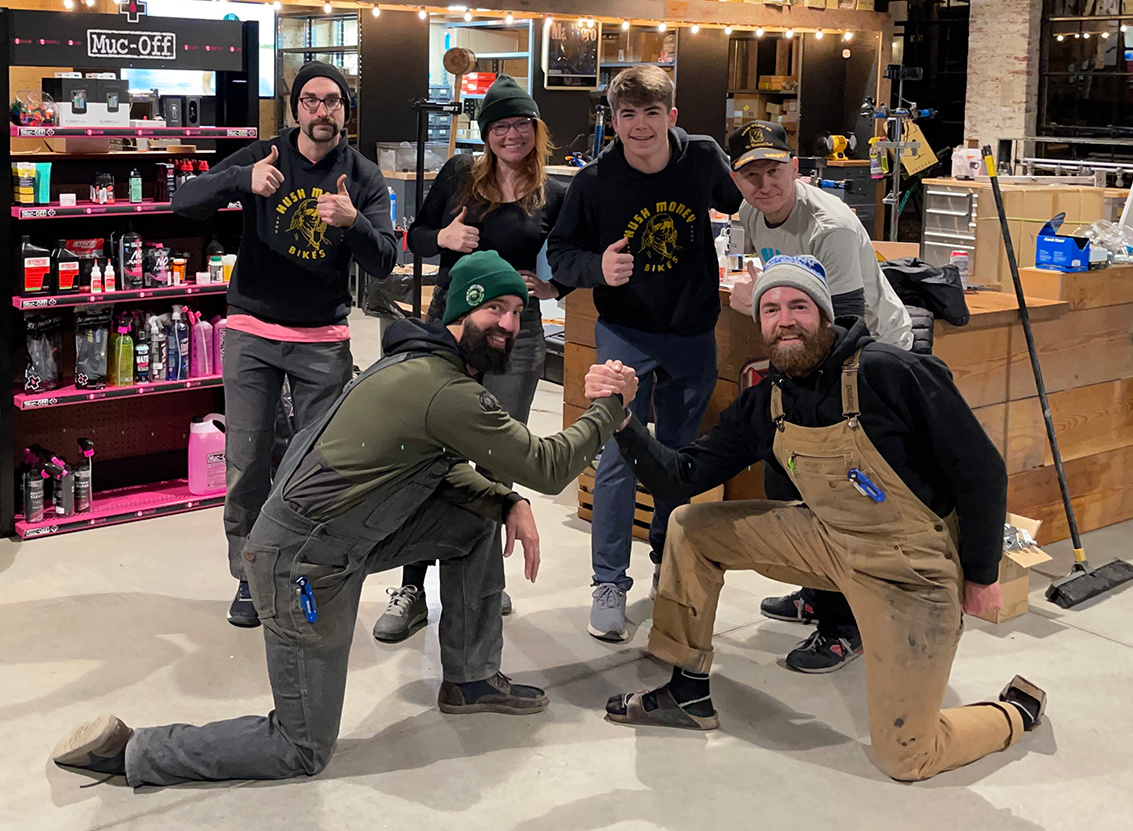 Pictured left to right back row: Mike Burns (mechanic), Kayla Layng (mechanic), Trevor Morgan, (mechanic), Ted Houser (partner). Front row: Chris Caldwell (partner), Nathan Baker (partner).