Who We Are
Lancaster's Locally-Owned Bike Shop
Hush Money Bikes is a destination bike shop in Lancaster, PA that specializes in gravel, all-road, mountain, and recreational bicycles. Hush Money Bikes builds community through personalized bicycle sales and service.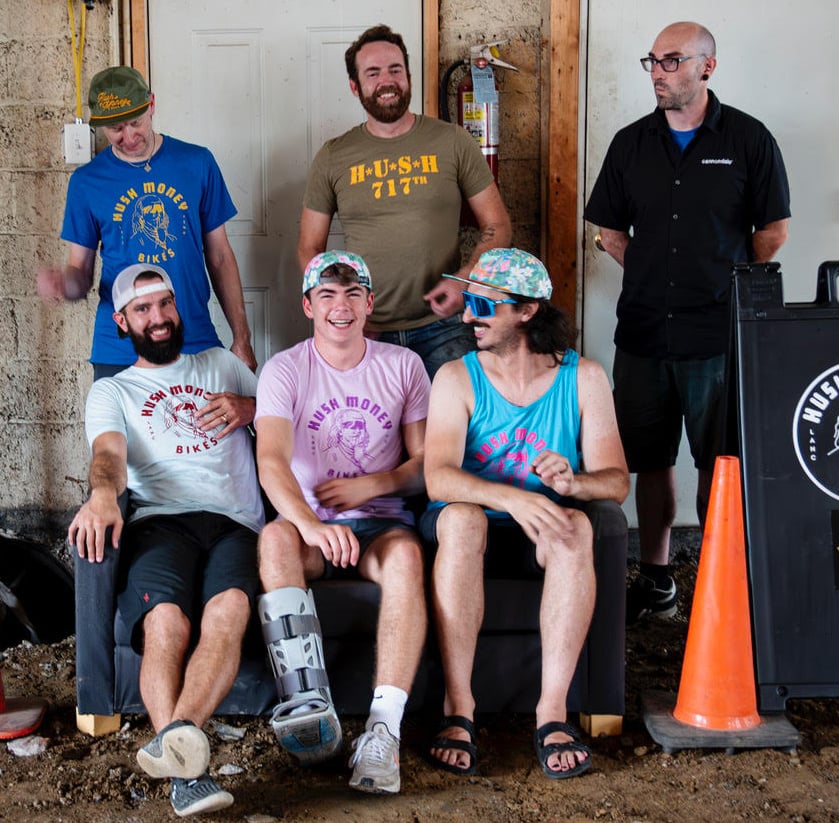 Pictured left to right back row: Ted Houser (partner), Nathan Baker (partner), Mike Burns (mechanic). Front row: Chris Caldwell (partner), Trevor Morgan (mechanic), Brad Copeland (service director).