Posted on
By Saint Hushmas
It's that most wonderful time of the year when cyclists gather around the Hushmas Tree and exchange gifts of cycling splendor. Get your giving right with this simple gift guide from Hush Money Bikes.
Gifts for Mountain Bikers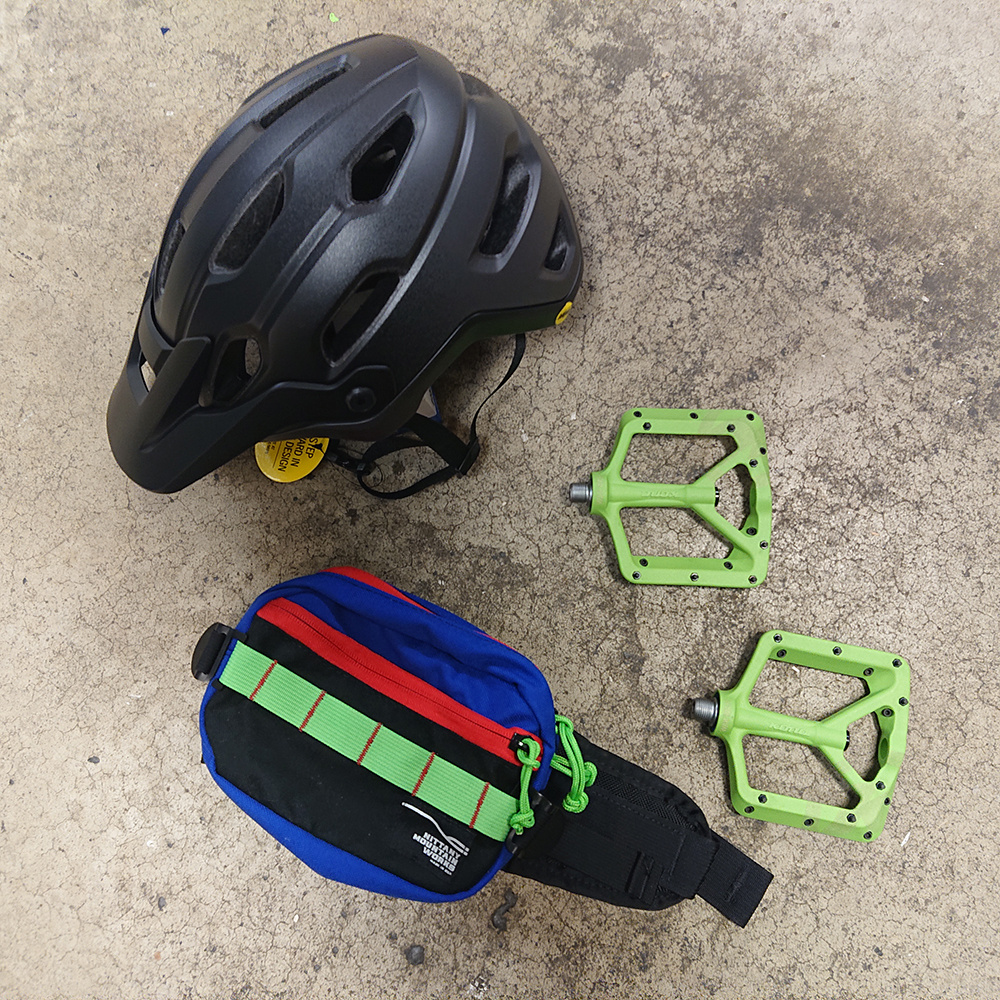 Mountain Bikers are easily distracted by shiny objects and bright colors. Your mountain biker will certainly be pleased to unwrap a hot pair of Kona Wah Wah pedals ($59.99) and a matching Nittany Mountain Works Hip Sack ($48). Mountain bikers also like to fall off their bicycles. Protect that half-baked noggin with a Giro Source MIPS helmet ($120).
Gifts for Gravel Racers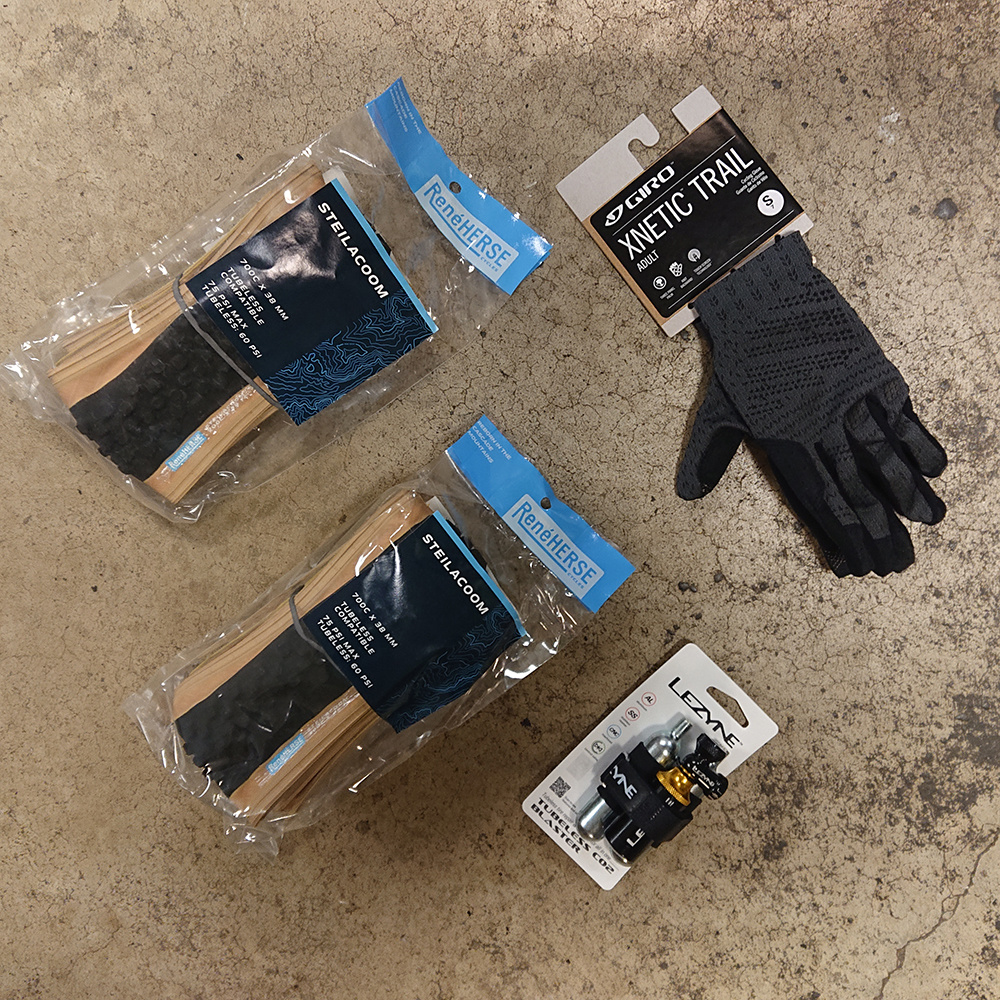 Known as the "Hipsters of the Woods," gravel racers enjoy dressing themselves in the latest gear while pretending that they don't care. Impress your gravel hipster with a pair of Giro Xnetic Trail knit gloves ($38) and a Lezyne Tubeless CO2 Blaster ($54.99). Not sure if your gravel chicken is rolling tubeless? Get them a set of René Herse Steilacoom tubeless racing tires ($142). They'll love the irony of a tire that is named after a French bicycle builder, manufactured by hand in Japan, and sold by a company in the Cascades.
Gifts for Rail Trail and Town Riders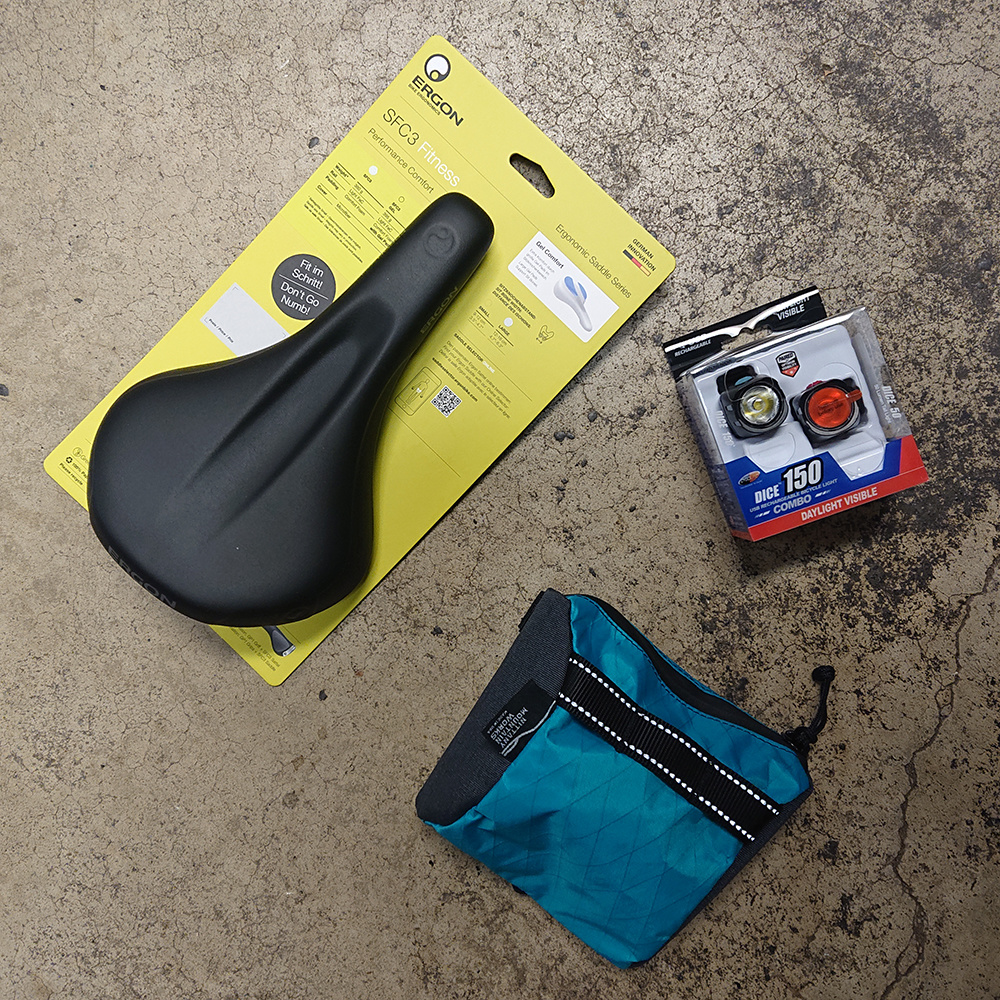 The best part of riding on rail trails is stopping for snacks. Give the gift of ample snack storage with the Nittany Mountain Works Pierogi Handlebar Bag ($68). The worst part of riding rail trails is numb bottom syndrome. Turn that numb butt frown upside down with an Ergon SFC3 Fitness Saddle ($39.95). And, because all trails eventually lead to towns stocked with beer and CBD gummies, you'll want to keep your trail rider safe with a set of rechargeable Cygolite Dice lights ($54.99).
Gifts for Bikepackers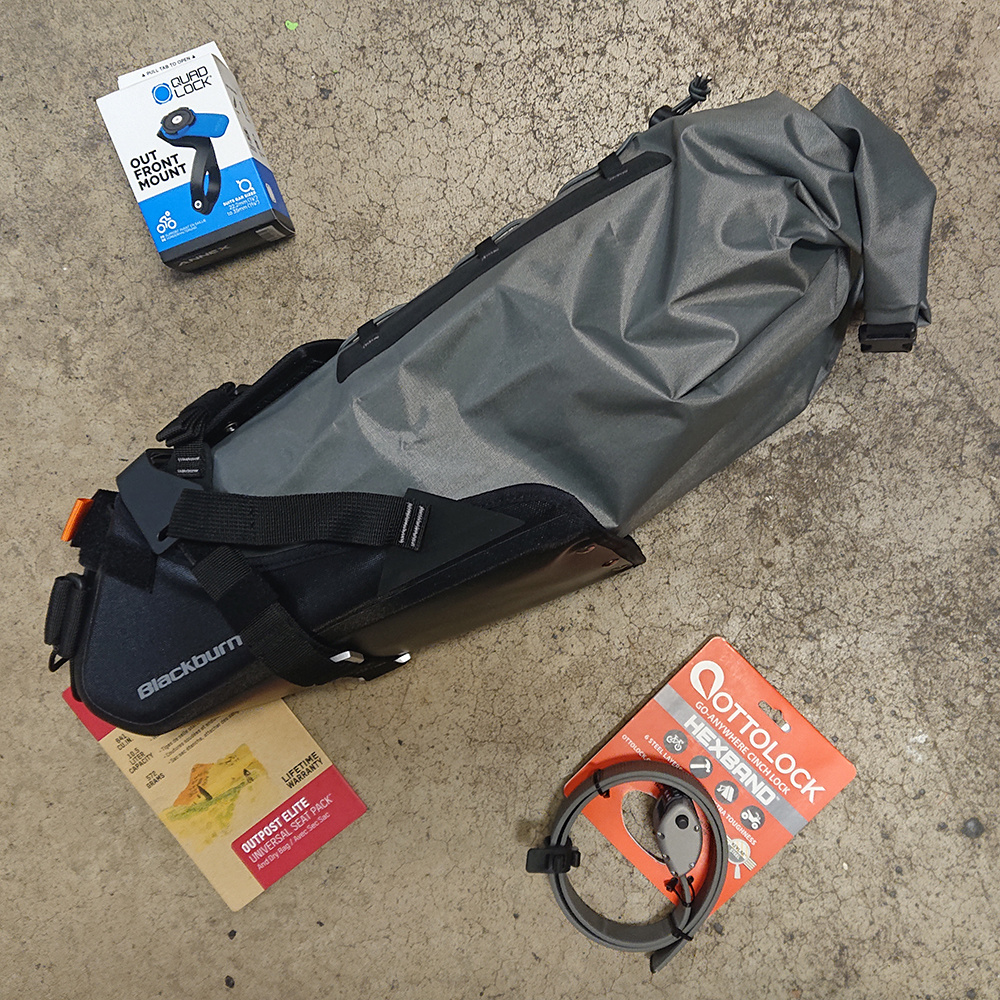 It's important for bikepackers to spend as much time on Instagram as they do riding. That's why your bikepacker needs the Quad Lock Out Front handlebar phone mount ($39.95). And they'll have something to post about when you give them the Blackburn Outpost Elite Seat Pack ($180). Because nobody wants to lose their bike during a selfie session with the locals, the ultralight and uber stashable Ottolock Hexband lock ($75) is a safe bet for sure. #getit? #safebet?
Gifts for Road Riders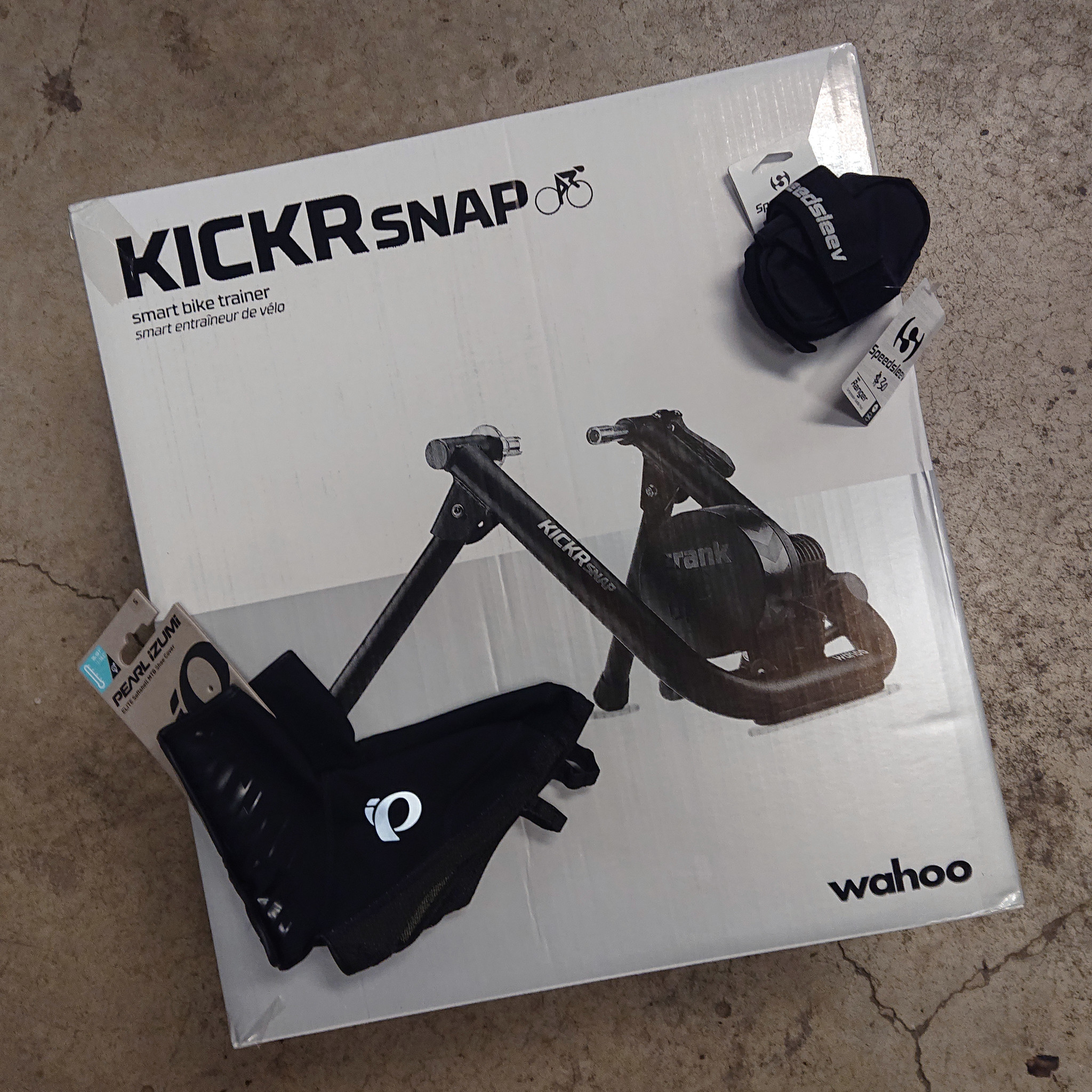 Are you really a road rider if you don't spend your entire winter crushing away in a pain cave? We don't thinks so, which is why we recommend a Wahoo Smart Trainer ($499.99 - $1,199.99) for the roadie on your list. In the event that they actually ride outside in the cold, go ahead and get them a pair of insulated Pearl Izumi Shoe Covers ($70). Need a cheap gift for a cheap roadie? They'll always appreciate a Speedsleev Ranger Saddle Pack ($30).
Gifts Any Cyclist is Sure to Enjoy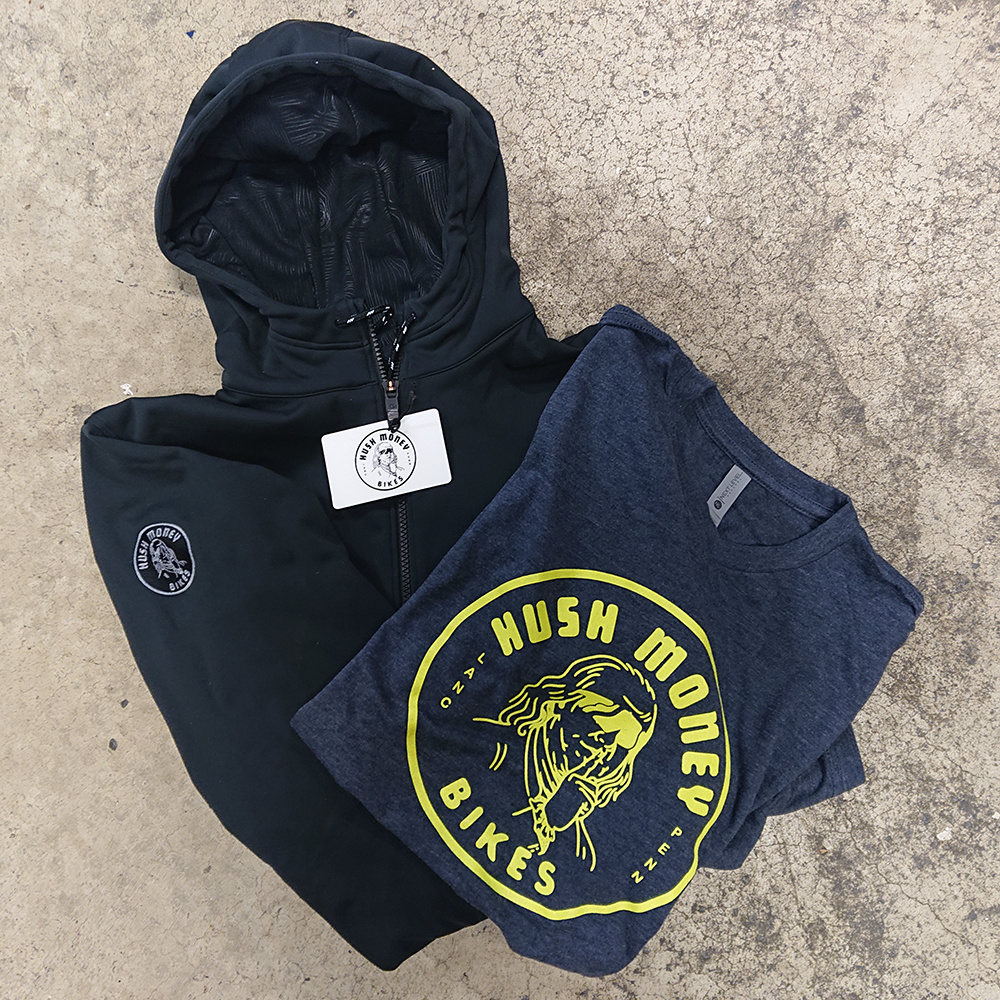 Despite the hours that we've spent creating this finely curated list of perfect gift ideas, we realize that most cyclists are impossible to shop for and will make you feel like you made the wrong choice no matter what you place beneath the Hushmas Tree. And so, for this reason, we've created the Hush Money Gift card, a no-risk fast pass to happiness that can be discreetly loaded with any amount of Hush Money. Wrap your gift card in a Hush Money T ($24) or a Hush Money Softshell Hoodie ($150) and you can damn well guarantee a Happy Hushmas for all! Gift Cards can be ordered over the phone or picked up in person at Hush Money Bikes.
Whatever gifts you choose to give this year, we wish you a Happy Hushmas from your good friends at Hush Money Bikes. We're here to help if you need more gift ideas for the riders in your life.